Christmas at The Gallery 2020
Christmas at The Gallery 2020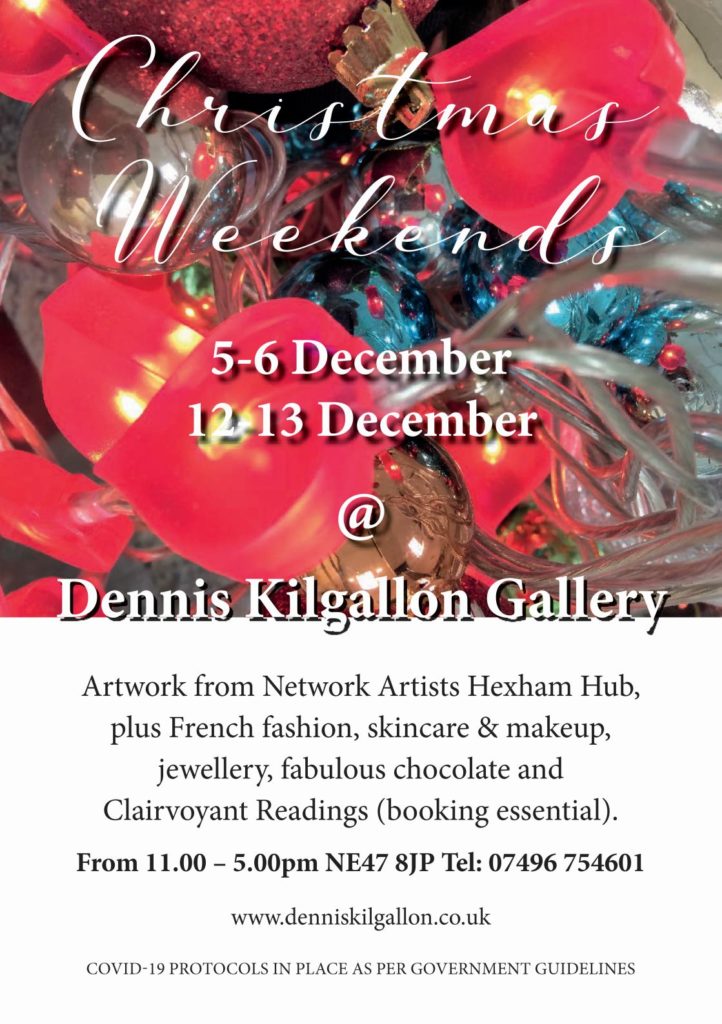 We weren't going to hold our Christmas Weekends this year for the obvious reasons, then thought why not. It's become a tradition and is always well received. Then November was cancelled.
Then we decided let's do it in December [manic laughter].
So, for the 5/6 December and 12/13 December we will [much more manic laughter] be open for our Christmas Weekends. With
great art as always and for the two weekends, work of Artists from the Hexham Hub of the Network Artists, plus much more and including French fashion, accessories, jewellery and botanical skincare & makeup
AND Clairvoyance , as we have Claire Louise back but only for the first weekend 5/6th, so you will need to book a time, Phone Brenda on 07717 078 669 to book your reading.