Dennis Kilgallon Ceramic Sculptures
Dennis Kilgallon Ceramic Sculptures
If you don't already know I have stopped doing anymore ceramics, so what you see here are the last ones in that material however I can do them in Bronze?
Below is an explanation of how this sale works, We are trying to help West Northumberland Food Banks with a portion of the sales going to them. All work is discounted down except 'In Her Dreams'.
Ceramic A: original cost £100
If you wanted to buy Ceramic A, you would get a 25% discount on the original price. So the cost to you would be £75. Of this £75, the gallery would keep £50 and the buyer would then pay West Northumberland Food Bank £25.
This is an excellent opportunity to buy unique pieces at very affordable prices and will not be offered again and a great opportunity to help out a much-needed organisation during these difficult times.
By the end of the week, all work will be on the website – something to look forward to.
Please watch my Dennis Kilgallon Ceramic Sculptures Video Preview showing items available to buy. As you watch the video please take a note of any work you would like to purchase.
You can also check out a better image on our gallery below.
Text, phone or email if you want to make a purchase. We will operate a first come first served basis. Do not send any payment until we can confirm you are first. This applies to all pieces.
Items already SOLD:
(Total raised so far for Food Bank: £850)
[SOLD] 2x RiverGod – Ref: Artscu24
[SOLD] 1x ICON II [three left] – Ref: DKSCU
[SOLD] 1x Tower [splash] – Ref: DKSCU7
[SOLD] 1x Athenian Horse [one left] – Ref: DKSCU19
[SOLD] 1x Flowerhead [brown] – Ref: DKSCU18
[SOLD] 1x DOME, black with ribbing – Ref: DKSCU13
[SOLD] 1x FLOWERHEAD, black glaze – Ref: DKSCU16
[SOLD] 1x TOWER, Green/red – Reference: DKSCU9
Click on an individual image below for better quality/more info and Please scroll down to bottom of the page for payment bank details.
If you pay the GALLERY, the Food Bank can claim 'GIFT AID' this will add 25% to your donation but if you still prefer you can pay % directly to the Food Bank yourself.
Payment Bank Details
PLEASE PUT ON PICTURE REFERENCE ON BOTH TRANSACTIONS FOR THE PIECE YOU ARE BUYING
Dennis Kilgallon Sculpture
Account name: Dennis Kilgallon Sculpture
Sort Code: 30-94-19
Account no: 24116168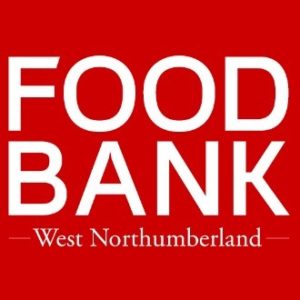 West Northumberland Food Bank
To make a donation directly them their bank details are:
Account name: West Northumberland Food Bank
Sort Code: 608301
Account no: 20336657